Construction
Irgiredmet provides general contracting services, from integrated design to facility commissioning. The company supply and build light gauge steel structures for industrial and auxiliary facilities.
Irgiredmet supplies supporting structures, enclosing structures and complete processing equipment; this allows a customer to put a building into operation on a turnkey basis. Application of light gauge steel elements produced to high precision using advanced industrial technologies reduces capital costs and simplifies installation process.
Light-gage steel structures are built using frame construction technology: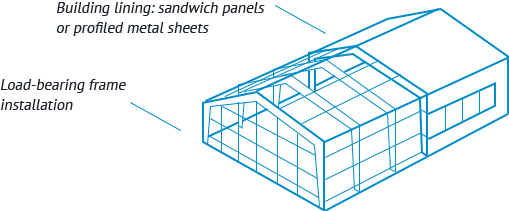 Irgiredmet supplies and builds light gauge steel structures for:

Industrial facilities:
processing plants;
crushing and screening complexes;
metallurgical complexes;
heap leaching operations.

Auxiliary facilities:
analytical (including assaying), environmental and technological laboratory stores;
administrative and household facilities and field camps.
General contracting services:
Integrated design.
Construction schedule and work execution priority development and its compliance.
Materials and equipment supply and storage.
Intelligently planned logistic support.
Installation and finishing.
Facility commissioning on a turnkey basis, including commissioning by stages.
Our projects:
LLC Druza
Supplying the industrial building structure with the conveyor gallery and the feed hopper for a gold recovery plant construction at the Nevskoe deposit (Bodaibinsky District, Irkutsk Region).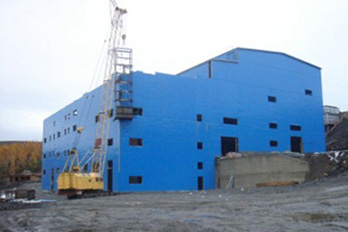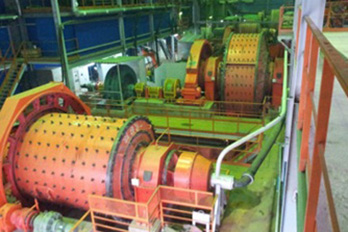 OJSC Vysochaishy
Supplying and building the field camp at the Ugakhan deposit.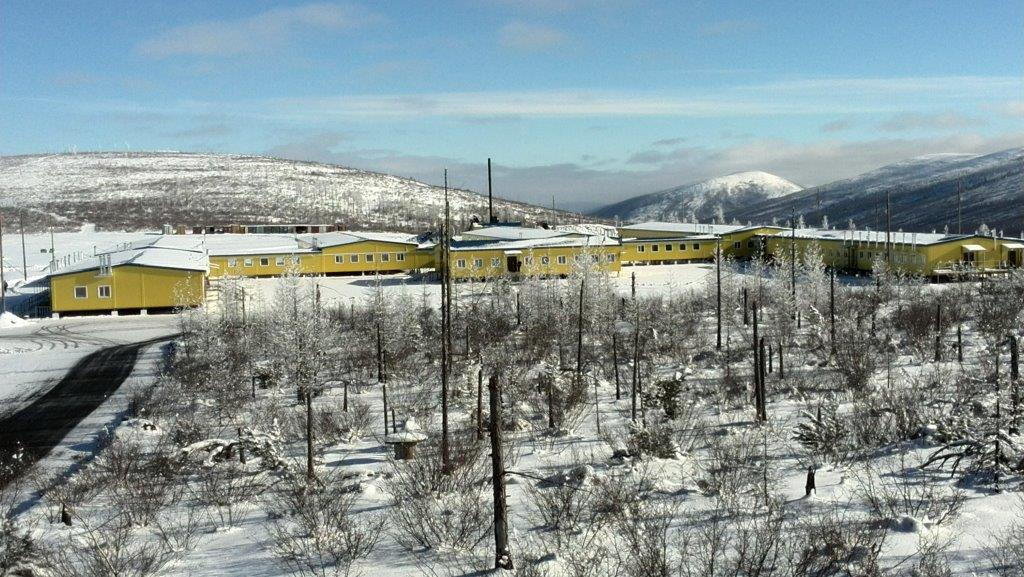 CJSC Taryn Gold Mining Company
Supplying and building the field camp at the Drazhnoe deposit.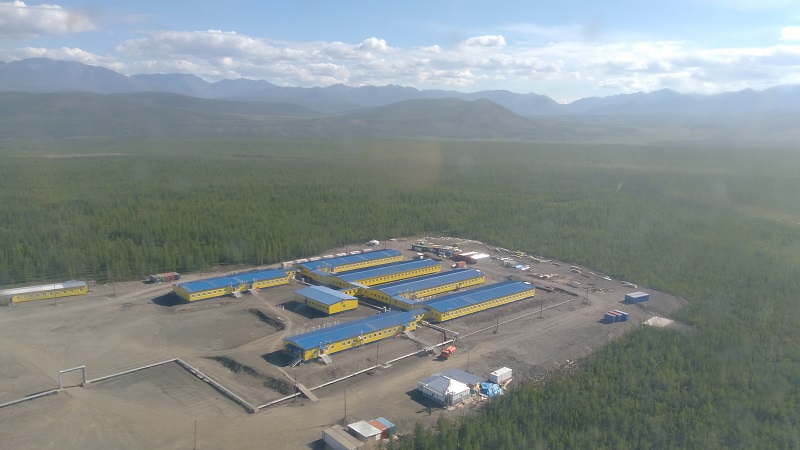 CJSC SAKHA Gold Mining
Supplying and building the large-capacity dredge, as well as providing the installation site and the field camp, at the Bolshoy Kuranakh deposit.